asbestos removal Manchester
Over the last three decades, our team of professional asbestos removal experts and lead paint removal technicians have been involved with clients from all over the country, assisting them with essential lead paint surveys and asbestos surveys and testing. Starting out in Tonbridge, Kent, our company now covers the whole of the UK with its services, thanks to our sterling reputation for excellence in the industry, bolstered as it is by the thousands of recommendations we have received from our former clients, nationwide.
Asbestos testing Manchester
Domestic customers and commercial clients alike can benefit from the range of asbestos and lead paint related services we have to offer in Manchester. Here are just a few of the more popular ones.
Often, full removal of the lead paint and the asbestos is not actually required. In situations like this, remedial and encapsulation work can be done on the material, making it safe to work and live around, and preventing further deterioration. This is often a more cost-effective way to deal with the problem than a full asbestos removal or lead paint removal.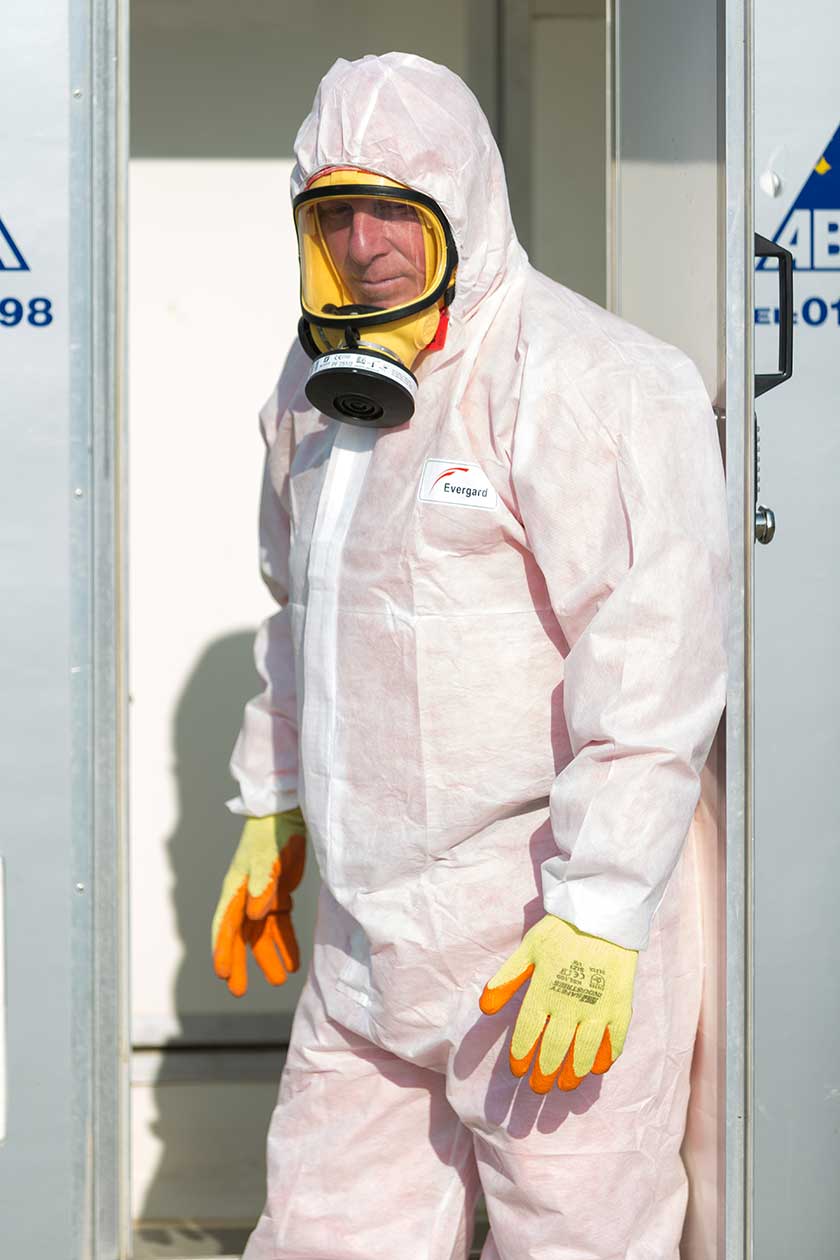 Your local asbestos removal firm
We are situated in Basildon, Essex, and enjoy a reputation as one of the South East's top asbestos removal firms. While we are proud of our association with the region, and while much of the work we take on involves customers in the neighbouring towns and cities of London, Luton, Basildon, Chelmsford, Maidstone, Eastbourne, Brighton, Southampton, and Portsmouth, we are a truly national company. Our team of dedicated asbestos technicians travel the UK, performing essential lead paint removal and asbestos removal services to clients as far away as Liverpool, Manchester, Birmingham, and beyond.
One hundred years of experience
Abastra has been trading continuously for thirty years now, already making us one of the best-established asbestos removal firms in the country. Our team of lead paint surveyors and asbestos testing technicians have been involved in this industry for more than a century between them. No other company has this kind of expertise working for them on a daily basis, so it's little wonder we have such a strong reputation as a firm to be relied upon.
For asbestos removal and lead paint removal in Manchester, call Abastra today on
01268 411355
, for a free, no-obligation quote.