asbestos removal Liverpool
For almost three decades now, the team of trained asbestos professionals at Abastra have been providing clients across the country with essential asbestos removal and lead paint removal services. Based in Kent, we have expanded our area of operations to cover the whole of the UK, including our valued clients in Liverpool and the surrounding region. In the years that we have been in business, we have earned ourselves a reputation for excellence and our commitment to health and safety in an industry that is renowned for its potential hazards. Much of that reputation is thanks to our dedicated team of technicians, though we must also recognise the many recommendations we have received from our thousands of satisfied customers – both commercial and domestic – across the country.
Asbestos testing Liverpool
As the country's leading provider of asbestos surveys, asbestos testing, lead paint surveys, and more, we have plenty to offer our Liverpool clients. Here are some of our more popular services.
Where there is no need to fully remove the hazardous materials, we can choose instead to do some remedial and encapsulation work on the affected area. This process will leave the property safe for use, and is a more cost-effective solution than removal.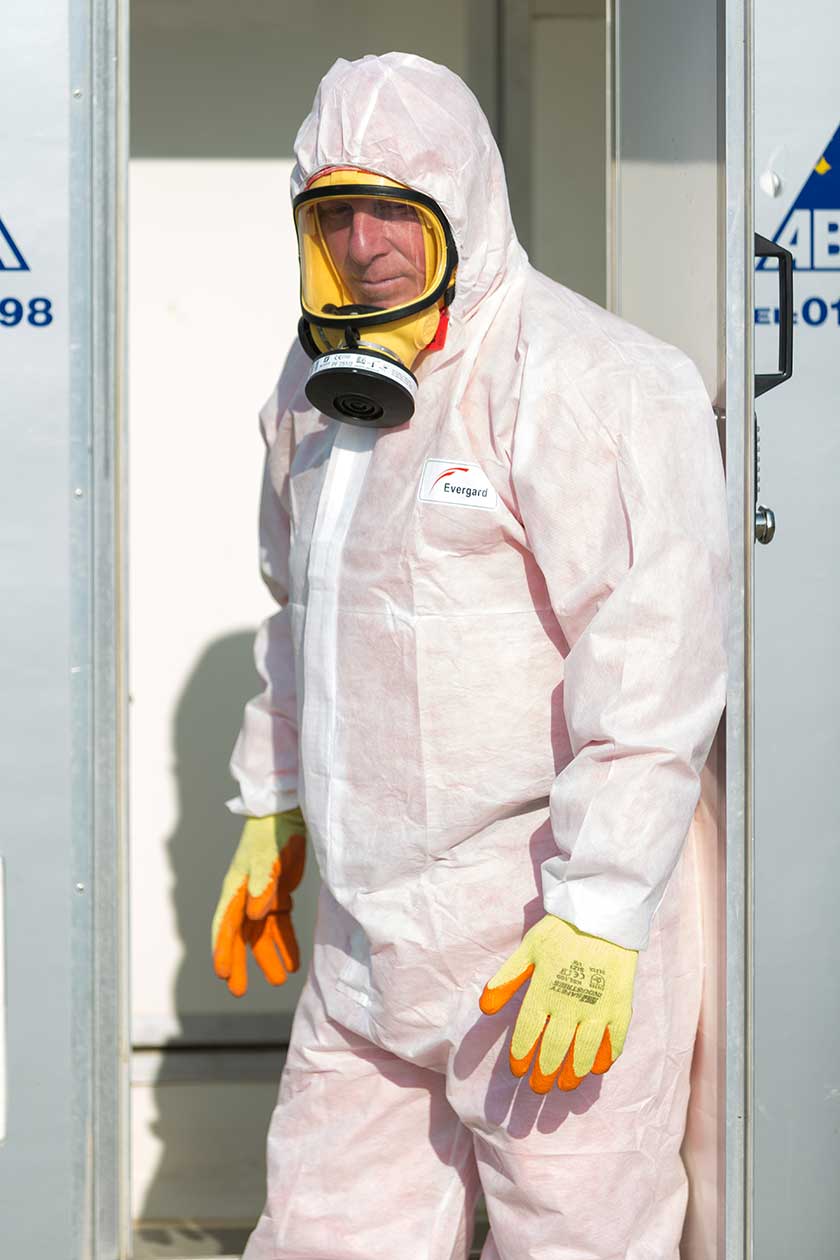 A nationwide asbestos removal firm
We are based in basildon, Essex and much of our work is centred around the South East region. However, our well-earned reputation for excellence has put us much in demand across the whole country. Now, not only do we provide the people of Luton, Basildon, Chelmsford, Maidstone, Eastbourne, Brighton, Southampton, Portsmouth, and the like with our high-quality asbestos and lead paint removal services, but we also travel across the country, delivering the same service to clients in Liverpool, Manchester, Birmingham, and beyond.
One hundred years of experience
As a company, we have been trading continuously for thirty years, which is impressive enough in and of itself. However, our team of dedicated asbestos removal and lead paint removal experts have us beaten on that score have been involved in the industry for more than 100 years between them. It is this kind of expertise and experience that makes Abastra a name to be trusted by any Liverpool clients with concerns about their lead paint or asbestos situation.
For asbestos removal and lead paint removal in Liverpool, call Abastra today on
01268 411355
, for a free, no-obligation quote.